Ceremony and reception venue scouting and selection
We help find the ideal church for the ceremony that suits the style of the wedding and that will also be in close proximity to the venue and then transform it to tie in with the concept of the wedding.

We will suggest venues in the area of your choice and help you make a selection based on your needs. Whether it be a venue on the Athens Riviera, a wine estate or an idyllic Greek island, Riviera Blu boutique events will guide you to make the perfect choice.
Printed materials
Our design team will custom design your stationery from invitations, table numbers, place cards, menu cards, church booklet etc. We also have a large selection of ready invitations to choose from.

Custom made bonbonnieres/keepsakes can be designed to tie in with the concept of the event.
Selection of photographer
We collaborate with many renowned, professional photographers, with different styles who will guide you through a portfolio of their work to assist you in making the best choice to capture the most important day of your lives.
Accommodation consultation and transport services
We offer you a wide selection of accommodation from 5 star hotels to boutique style hotels, apartments and more always keeping in mind the budget and the proximity to the church and venue.

We cover all your transport needs including airport transfers, limousine services, vans and even horse-drawn carriages.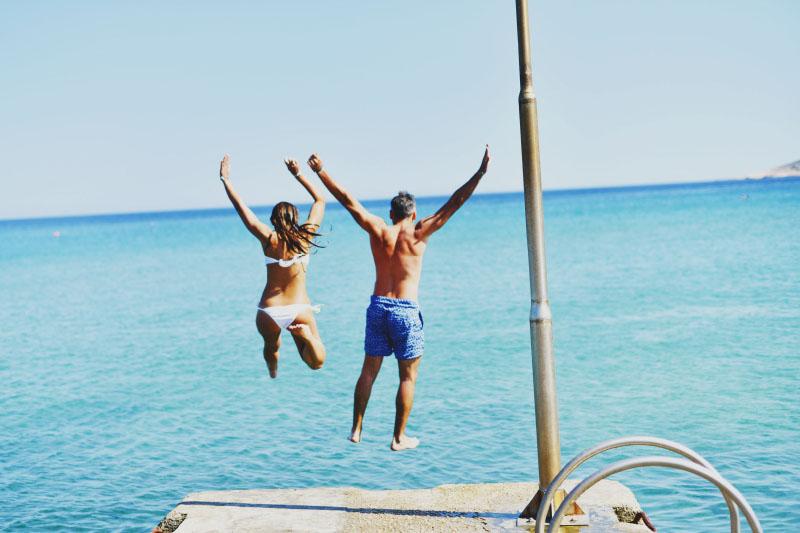 Design and execution of bachelor party/ rehearsal dinner
We will help you find the perfect venue whether it be a traditional Greek tavern overlooking the Acropolis, romantic venue on the beach or secluded wine farm for your pre-wedding, rehearsal dinner. We can introduce different activities to help break the ice between the future families.
Bridal beauty services
Our creative team of hairstylists and make-up artists offer you a pre-wedding rehearsal so that the final wedding day look will be flawless. They will no doubt make you feel confident and beautiful.
On site coordination and event management
My energetic team and I will make sure your day runs smoothly from venue set up to site clear out we will be there every step of the way.
Venue site clear out
We offer dismantling of set up the following day and delivery to corresponding suppliers.
Regular communication and progress reports.
Communication is the key in this lengthy and intricate process , your ideas and vision will be our guide. With regular meetings or Skype calls you will feel involved in the decision making and be an integral part of your wedding planning.
Some of our work