About me
See me as your friend!
My goal is to create bespoke events that make you, my clients (aka friends) so joyously happy on your special day. I am crazy about interior design, continuously searching for new trends and colour schemes to create events that are unique, memorable and that suit your personal style. I have to say that I am a hopeless romantic and believe that love can last forever! I personally dedicate myself and work closely with all my clients and I am blessed to have met the most wonderful people that I can now call my friends.
I was brought up in South Africa and decided to move to Greece and am so glad I did. Greece is a beautiful country with amazing beaches, mountains, delicious food and warm people. It is a country that never sleeps and the perfect choice for your wedding and in recent years has become one of the top wedding destinations.
I am pleased to say that I have only been given positive reviews and have been told that I have provided impeccable service, generosity, style and passion to my work.
It's a beautiful thing when a career and passion come together….

Xenia Hajipetrou
Founder at Riviera Blu Events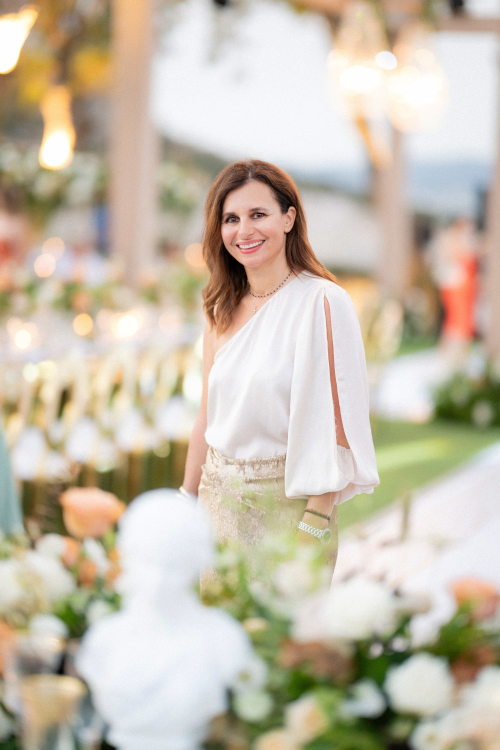 Let the beauty
of what you do love
Be what you do